Confectionery programs
COLORFUL CONFECTIONERY SHOWS AND COMPETITIONS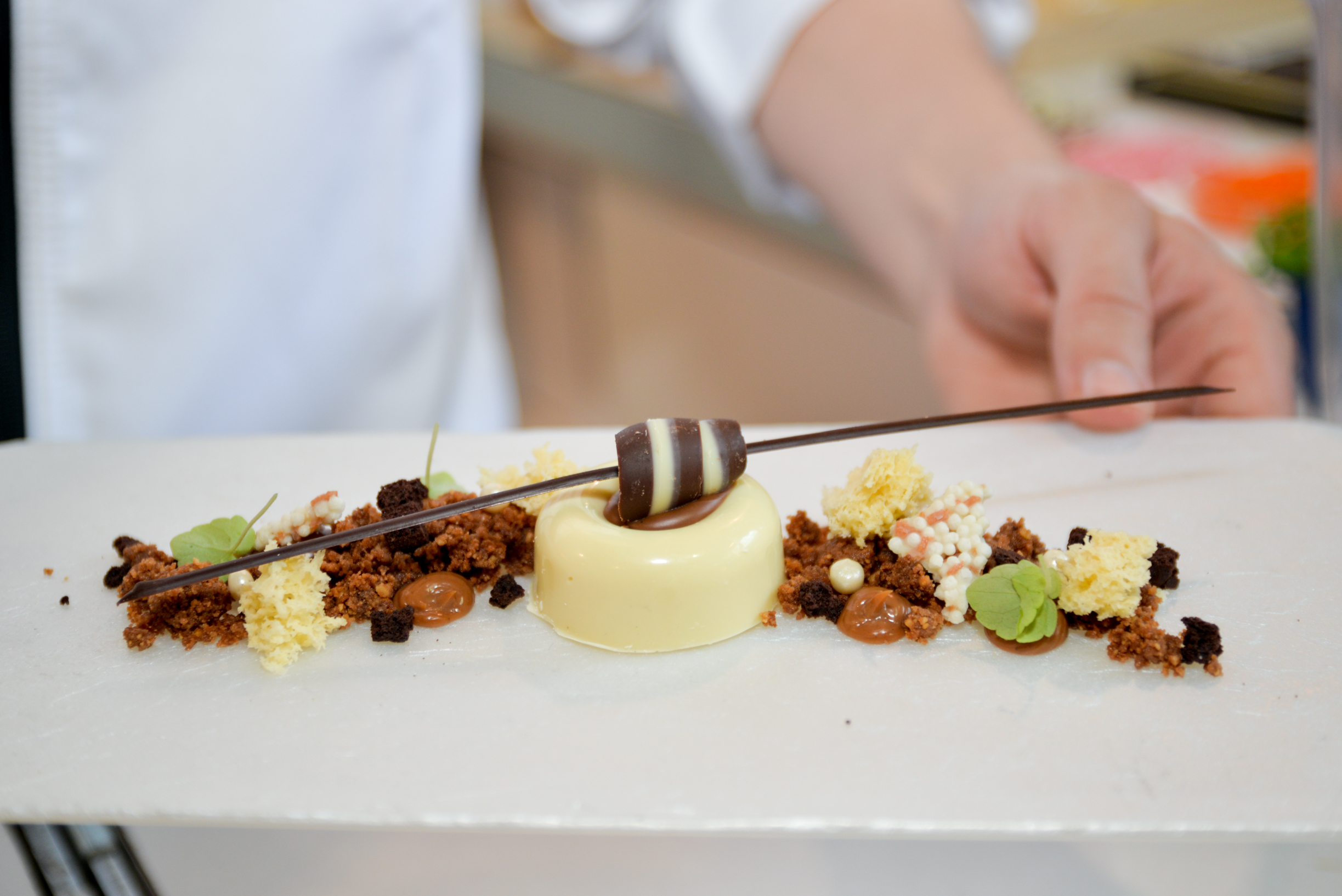 The exhibition is awaiting the visitors in two pavilions for the first time, provoding the possibility to companies working in the bakery, confectionery and coffee industry to introduce themselves in a separate pavilion. A thematic competition area is set up in the pavilion, where professional programs will be organized during the three days of the exhibition such as the János Pataki Memorial Contest organized by the National Trade Corporation of the Hungarian Confectionery Industry. On the competition the participants will compete each other in cake decorating and artistic work. Also Sirha Budapest hosts the live selection of the Hungarian Cake Competition, where the professional jury evaluates the work of thirty candidates to select the top five to the finals.
Also presentations by well-known Hungarian experts will be held, Gellért SZÓ and Judit FEHÉR will hold a presentation about modern desserts and chocolate decorations, but also the chocolate will be the main topic in the art show of the World Chocolate Masters contestant, Dávid Domonkos. János KOVÁCS, caramel specialist will be awaiting the professionals to his caramel art show. On the first day of the exhibition, the professional will have the possibility to taste the awarded ice creams of the previous years' Ice Cream of the Year competition and the special awarded ice creams of the Gelato World Tour.
The Sirha Budapest Dessert Competition is awaiting the visitors for the third time in 2018 in the organization of Zoltán KOLONICS, Hungary's most acknowledged creative pastry chef. In the competition five teams will compete in fruity desserts, plate desserts and art work categories on the first day of the exhibition. On the second day, the famous French confectioner, Nicolas Coffin will be presenting at 10.00 - 12.00.