Conferences
PAVILION A
Sirha Budapest is one of the most important meeting point of the trade in the CEE region, where through three days, beside the exhibitors' introduction, several institutions were organizing conference at the exhibition: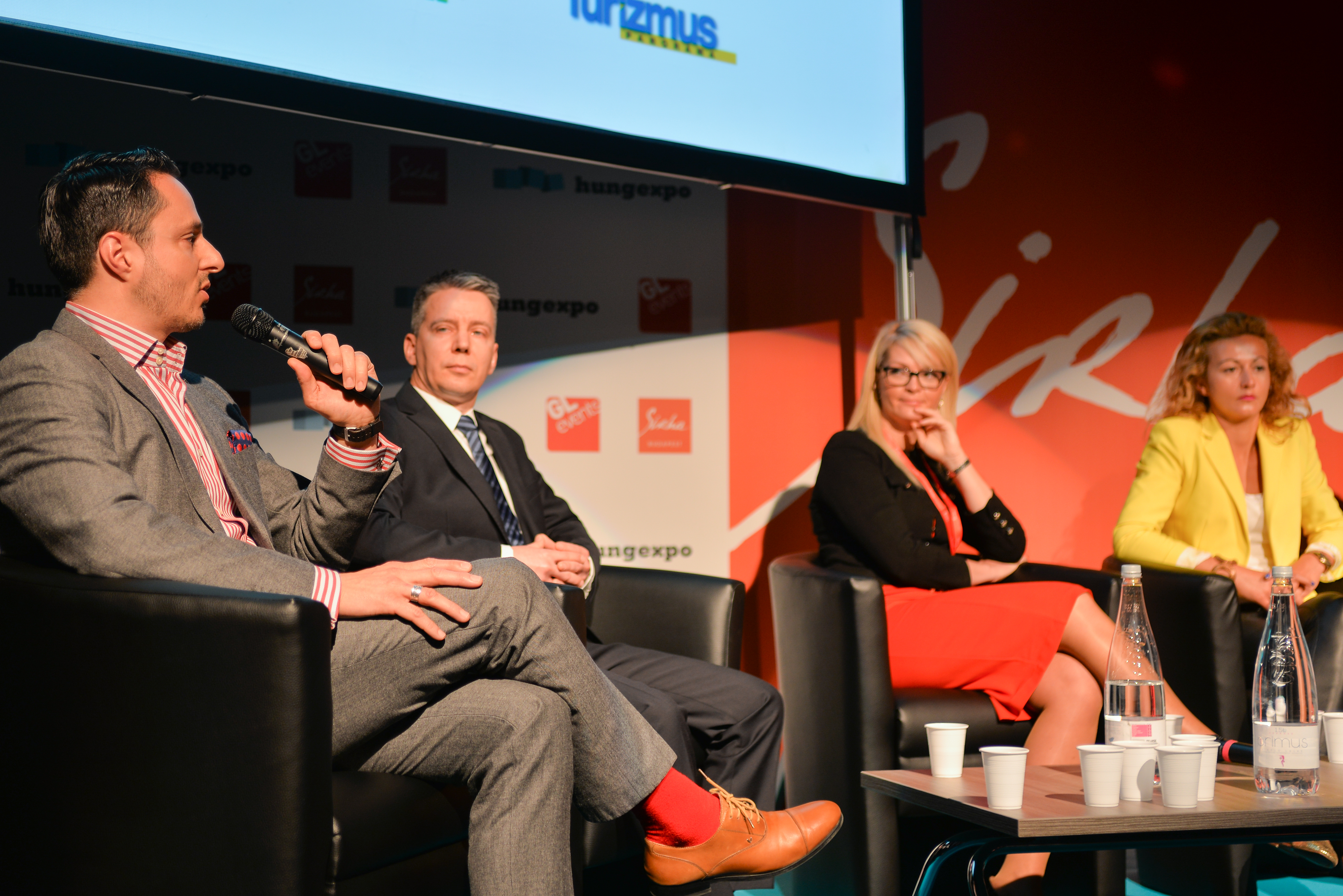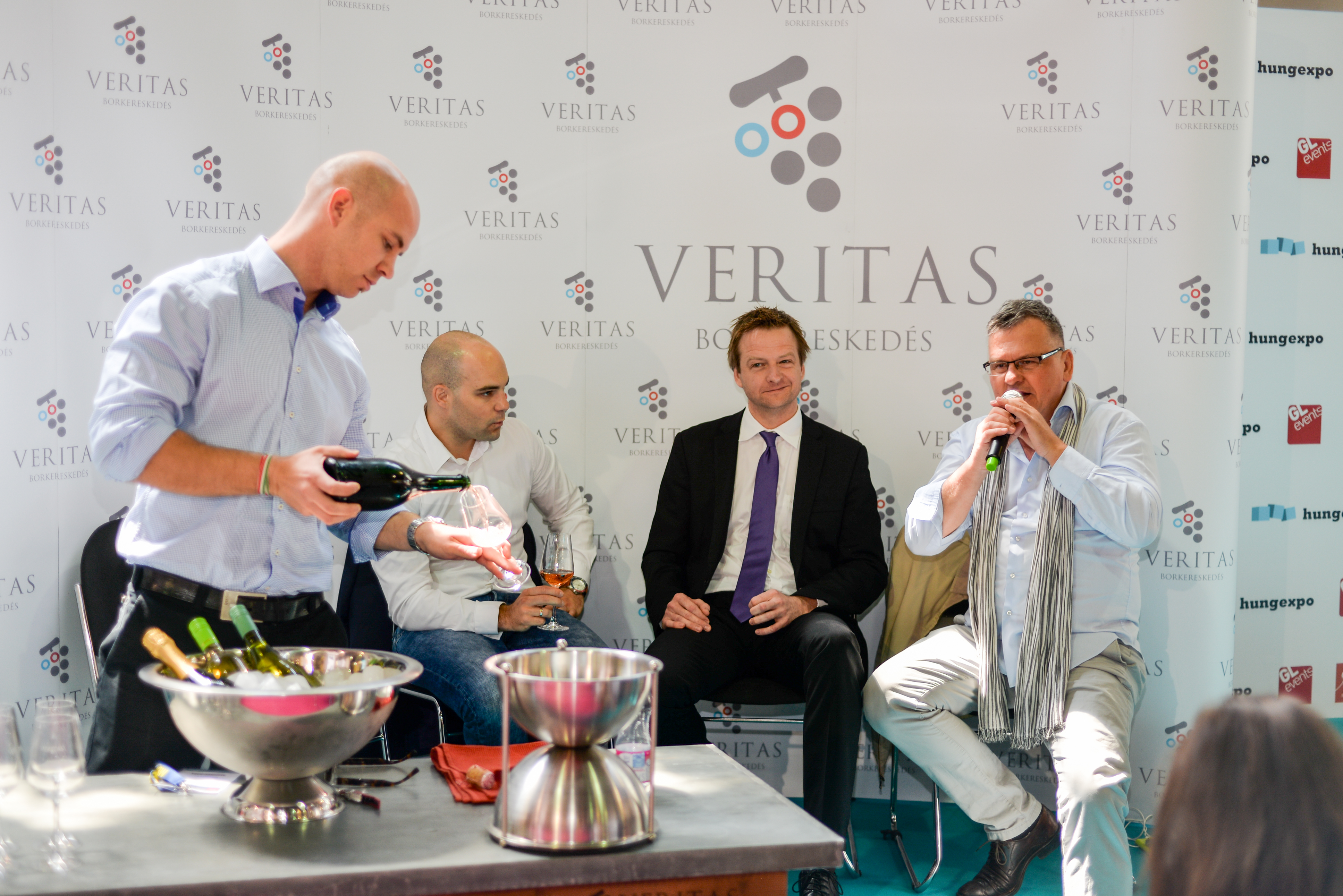 NÉBIH AND PGA CONFERENCE
CONFERENCE HALL
10.30 -15.30
Concurrently with the national finals of the National Mass Catering Chef Championship, the National Food Chain Safety Office (NÉBIH) and Pannon Gastronomy Academy organize a conference for catering managers.
Block I
10:30 -10:55 Online marketing in hospitality
BeSocial
11:00- 11:25 Wine list design, Hungarian vs. foreign items
PGA Sommelier section: János GERVAI, Krisztián JUHÁSZ
Block II "Sensory evaluation methods in communal catering"
11.30 - 11.35 Opening remarks: Dr. György PLEVA, director, Food and Fodder Safety Directorate, NÉBIH
11.35 - 12.00 The role and significance of sensory evaluation methods in modern catering
Dr. Zoltán KÓKAI, associate professor, Faculty of Food Science, St. Stephen University
12.05 - 12.30 The psychology of eating – sensory characteristics of meals and consumption
Dr. Attila FORGÁCS, associate professor, Faculty of Social Sciences and International Relations, Corvinus University
12.35 - 13.00 Implementation and assessment - sensory evaluation of ready-to-serve food
Bernadett HORVÁTHNÉ WIND, sensory evaluation manager of the mobile laboratory, Department of Hospitality and Catering Supervision, NÉBIH
13.05 - 13.30 Findings and conclusions based on the sensory evaluation of Communal Catering meals 2013-2017
Anna ZOLTAI, director, Department of Hospitality and Catering Supervision, NÉBIH
13.35 - 13.40 Closing remarks by Anna ZOLTAI.
Block III
14:00 –14:30 "Coffee break" and Barista presentation
Ádám TÖRÖK, Tibor TAMÁSI, Bagira Coffee
14:35 – 15:00 Modern serving trends
Bence VÍG, Progast Ltd.
15:05 – 15:30 Polish-Hungarian gastronomic relations and cooperation opportunities
Tamás PELLÉRDI
MSZÉSZ Budapest Regional Meeting
Pavilion G, 1st floor
Conference hall
7th February, Wednesday
10.30 -15.30
11.00 - 11.30 MSZÉSZ presentation
Tamás FLESCH, MSZÉSZ, vice-president
11.30 - 11.50 Changes in taxing
Marika ANTALÓCZY
11.50 - 12.10 The spread of new smart online payment methods and their impact on customer satisfaction
Dr. Al-Absi Gáber Seif, OTP Mobil, executive deputy
12.10 - 12.30 Big Data - Artificial Intelligence - Personalized Services in the UK
Gábor PFEFFERMANN, Ibis City, director
12.30 - 13.00 F&B trends and live video streaming from Hong Kong and Manchester, hotel directors on the trends in their countries
József MÁRICS, MBCC, director
13.00 - 13.20 Budapest-Vienna-Prague touristic comparison
Bálint KÁDÁR, Contemporary Architecture Studio
13.20 - 14.20 Reception and exhibition of the associate members
MVI conference
Conferencia hall
9th February, Friday
15.30 -17.00
Recipe of the successful business opening, or how to milk our purple cow
Rudolf SEMSEI, owner of VakVarjú Restaurants and Budapest Party Service, vice-president of Hungarian Hospitality Industry
How does the labor inspector check the catering units? Public beliefs that do not work at labor inspection
Tibor ERZSE, Labor expert, Labor Forum
ITALIAN TRADE AGENCY (ITA) presentation
Conferencia hall
7th February, Thursday
14.30-15.30
Benvenuti al Sud!
Presentation of Luigi Cremona about the South Italian gastronomy, in the organization of the Italian Trade Agency (ITA).
Wessling conference with the cooperation of the secretary general of CSAOSZ
pavilion G, 1st floor
8th February, Thursday
11.00 - 13.00
Mind your packaging material! – Food and environmental safety issues in packaging
Assessment of the environmental suitability of packaging
Miklós NAGY, secretary general, CSAOSZ
Description of the FCM laws
Blanka SZILVÁSSY , NÉBIH
Migration studies, physical-chemical background of secession processes
Dr. Tamás János SZIGETI - Ágnes KOVÁCS, WESSLING
Micro plastic pieces of packaging materials in the environment
Gábor BORDÓS, WESSLING
PPH Media/Tourism & Guest magazine (Turizmus & Vendég)
CONFERENCE HALL
8th February, Thursday
10.15-11.15
GastroDesign 2018
The hen and the egg
The Tourism & Guest Magazine of PPH Media announces GastroDesign competition every year. This is becoming more and more successful, and has now raised itself to an international level. Domestic interior designers and graphic designers of the HoReCa area may enter the competition. The president of the jury is Zoltán Varró interior designer.
Gasztrodesign 2018
An Overview of the World's leading Hotel and Restaurant Design Trends (Zoltán VARRÓ)
Roundtable discussion - Stakeholders at the table: restaurant owner, hotelier, designer
Participants: Katalin PINTÉR (Gerbeaud, Onyx), Zoltán KECSKEMÉTHY (Aria Hotel Budapest), Zoltán VARRÓ (varrodesign)
Topic:
Which came first, the hen or the egg, in other words the design or the functionality?
What are the little things that lead to success while we plan or re-design a corporate, a leisure or a boutique hotel?
When should you call the interior designer?
Is there any cost-effective solution?