International Catering Cup Hungarian Selection
6-7th FEBRUARY 2018
PAVILION A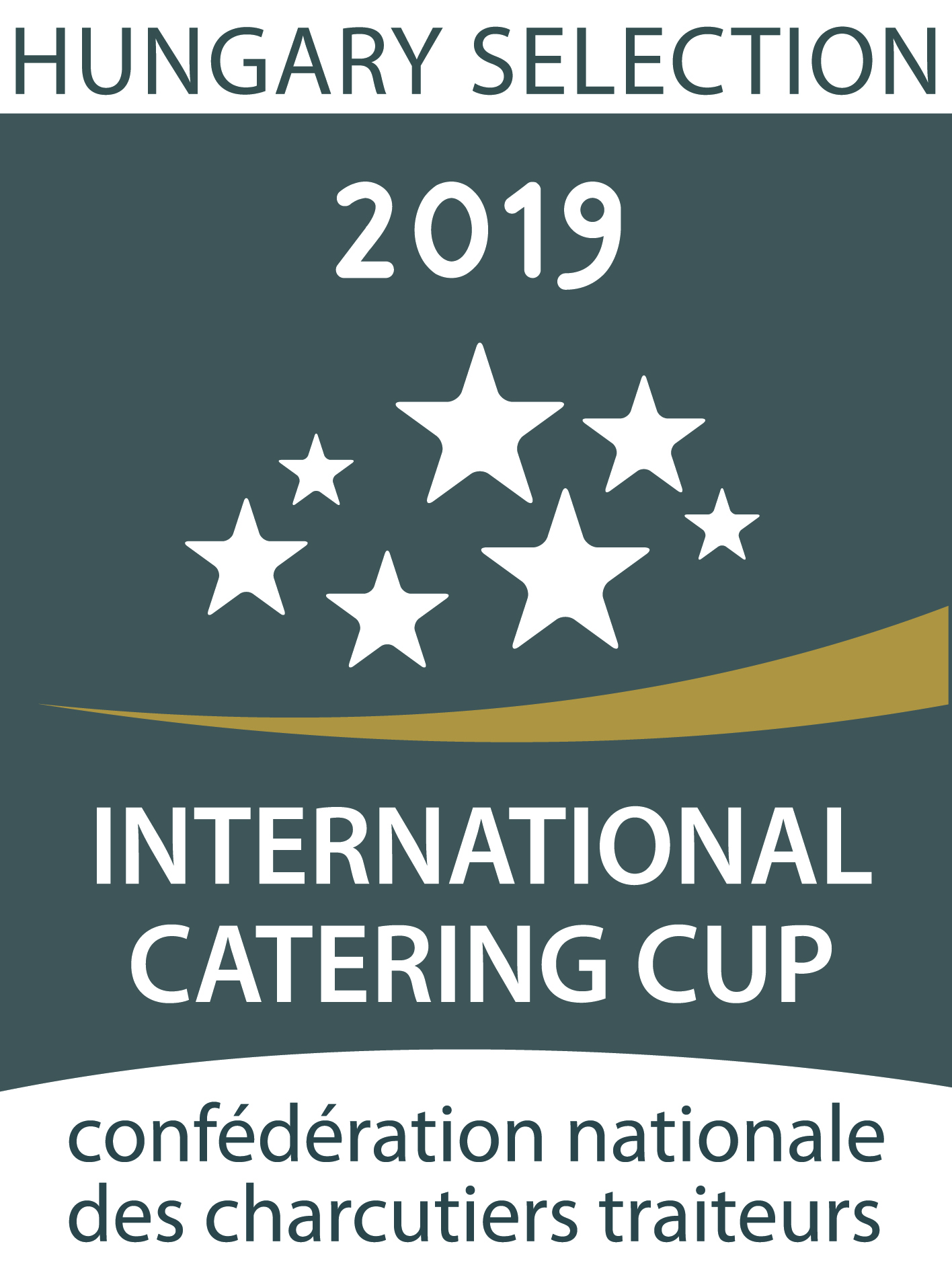 I. International Catering Cup – Hungary Selection
"The aim of the competition is to contribute to the renewal of the catering industry by discovering new culinary inspirations. It also aims to unite the world's most talented professionals at one event.
Teams are required to approach an event's catering service in different aspects. Candidates have to be able to demonstrate their skills in the following challenges: preparation of food, preparation of meals, delivery of food creations, presentation of food ".
Hungary Selection:
At the competition, the best companies of the country competed each other to win the right to represent Hungary at the World Cup 2019 at Sirha Lyon.
4 event food companies qualified for the event organized by MaReSz (Federation of Hungarian Event Organizers and Suppliers) and HUNGEXPO.
The order of winners:
I. place: Albatros-Expo Catering Kft. (László KASUBA, Gergő BALÁZS, István VOLENTER)
II. place: Fody Event and Party Service Kft. (Krisztián KISS, Csaba KOVÁCS, GYŐRFFY Árpád)
III. place: Budapest Party Service Kft. (József BERNÁTH, István JÓZSA Dániel O'SHEA KISS)
IV. place: La Fiesta Party Service Kft. (Lajos PAP, Zoltán SALLAI)

Special award for the best preparation work at METRO Gastronomy Academy:
Fody Event and Party Service Kft. (Krisztián KISS, Csaba KOVÁCS, GYŐRFFY Árpád)
Special award for the most aesthetic buffet table:
Fody Event and Party Service Kft. (Krisztián KISS, Csaba KOVÁCS, GYŐRFFY Árpád)
Congratulation!

The Championship was held on 6-7th of February 2018 at Sirha Budapest. First day of the competition took place at Metro Gastronomy Academy where the preparation work was done. Meals were transported to the competition venue on the second day. Presentation, tasting and the evaluation started at 12.00, on 7th of February. Award ceremony took place at 5 o'clock in the afternoon.
The jury
The jury hosted renowned international and Hungarian gastronomy professionals like Joel MAUVIGNEY, founder of the International Catering Cup, Christophe TOURNIER, French gastronomy specialists, representing the French Catering Association, Ákos SÁRKÖZI, Michelin star chef of Borkonyha Restaurant, András WOLF, executive chef, chef at New York Café and Salon Restaurant, and also the delegates of the 4 teams.
The host of the championship: Chef Lázár
Meals to be served during the competition:
Cold appetizer: duck and goose liver
Warm appetizer: trout with crab sauce
Main course: pork
Dessert: mango chocolate dessert

Sponsors of the championship: