COVID-19 INFORMATION
for the visitors of the events of HUNGEXPO Budapest Congress and Exhibition Center Ltd.
Due to the unfavorable economic climate caused by the COVID-19 pandemic, in addition to the online solutions, business companies increasingly need personal meetings, conferences, and exhibitions so that they could give a larger space for progress in order to resume their business activities.
The aim is to create virus-free conditions for doing business, sharing knowledge and personal networking at HUNGEXPO.
The events of HUNGEXPO Ltd. are organized in compliance with the current epidemiological and health regulations.
According to the current legislation the event can only be attended with a valid official COVID Certificate, which is checked by the organizer at the entrance. Persons under the age of 18 may also attend events with a valid official COVID certificate or under the supervision of a protected person.
The visitor enters the territory of HUNGEXPO Budapest Congress and Exhibition Center at his/her own risk.
Hygiene rules:
The hygiene and sanitation practices applied at the exhibition are in line with the currently valid regulations, but we always monitor the situation and follow any changes in the regulatory environment.
We have compiled a POST-COVID Handbook and we have established rules of entry for the visitors of the events of HUNGEXPO.
The Handbook contains the centrally regulated fundamental hygiene rules, helps to comply with these rules, minimizes the risk of infection during business meetings, conferences, and exhibitions held in the Exhibition Center.
Here are some indicative examples of measures from the comprehensive POST-COVID rules: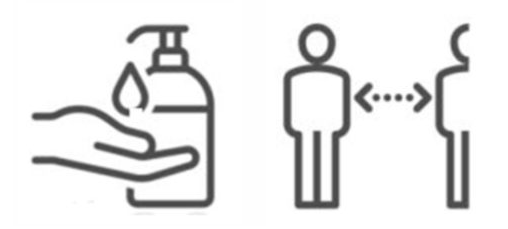 Disinfection and sanitization with a special disinfection machine of the pavilions hosting the exhibition, toilettes, and communal areas, including a daily disinfectant cleaning with virucides and bactericides
Mandatory hand disinfection at each access point before entry
We help you to keep the appropriate distance by offering wider walking lanes, one-way traffic directions, and an online platform to set meeting appointments
The entire exhibition area is equipped with touch-free hand sanitization points, closable trash cans, and, where necessary, plexiglass walls
Touch-free equipment is provided in the toilettes: faucets, soap, disinfectant, and paper towel dispensers
Touch-free solutions are applied in several other areas (badge reading on entry, online ticket printing, showing the ticket via HUNGEXPO APP, contactless payment, etc.)
All employees and subcontractors of HUNGEXPO Ltd. have a valid official COVID Certificate
Recommendations for visitors
Complete the registration process and ticket purchase in advance on our online platforms and print out your ticket in advance at home or show it on your mobile phone at the entrance or via HUNGEXPO APP!
Follow the hygiene and health regulations!
More detailed information about the rules applied in the Exhibition Center here: Rules for organizing exhibitions for safe post COVID-19 events
The visitor purchasing ticket on the spot accepts these regulations by registering or purchasing ticket.
Let's meet at our exhibitions!