Sirha COFFEE CHALLENGE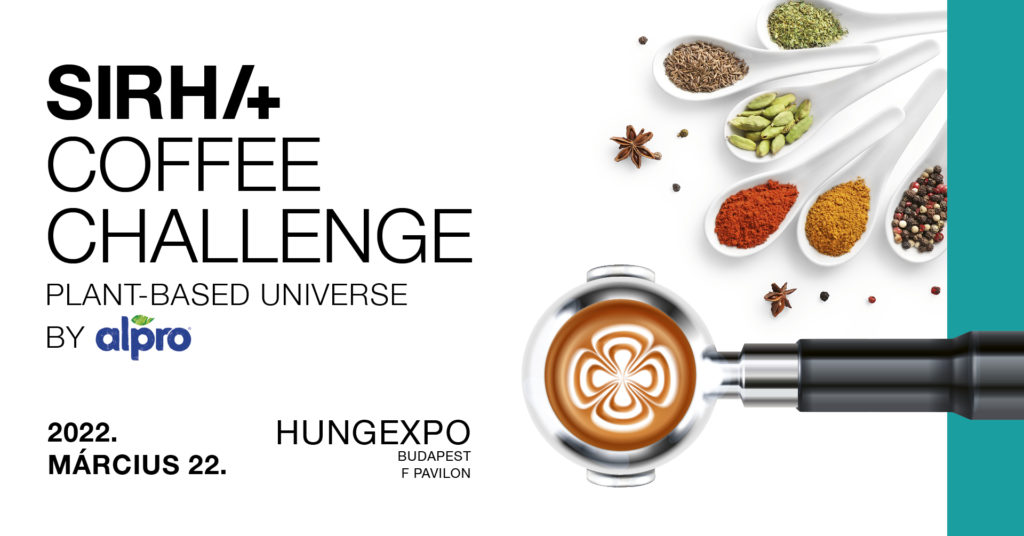 Venue: Pavilion F, stage
Date: 22 March 2022, Tuesday
Plant-Based Universe by Alpro
With Alpro's partnership support, Sirha and the CoffeeBar Project will organize a barista competition called Sirha Coffee Challenge, which will focus on plant-based drinks as accompaniments to coffee.
The aim of the competition is drawing attention to the popular consuption trend of plant-based drinks. These drinks are not only delicious but also serve the needs of conscious coffee consumers.
Competitors will start in two categories at the tournament: on the one hand, they have to make a creative drink from a milk alternative, and on the other hand, they need to show their latte art knowledge. Individual competitors and teams can also take part in the competition.
The one-day competition will produce spectacular and exciting drinks on stage, aiming to create a trend and hopefully tradition with a competition that draws attention to a global trend and provides alternatives to food allergic or health-conscious consumers. Visitors can follow the event in the seated auditorium and on a large projector. The program can be followed live on the website by anyone who is participating virtually in the exhibition.
Click on the buttons to download!